LacquerCraft Hospitality division has worked with some of the most prestigious hotel brands in the hospitality industry as we help furnish their guestrooms with furniture worthy of upper and luxury scale hotel properties. We provide custom-made and brand specific prototypical casegoods of exceptional quality to our clients in the global hospitality market. Our innovative engineering expertise and our exclusive consultative approach always provides our hospitality partners with extraordinary products that exceed their expectations.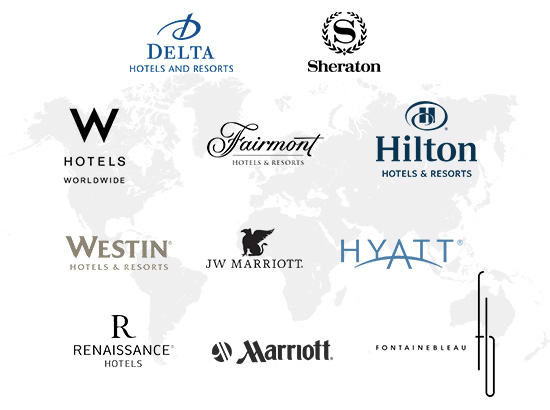 With our state-of-the-art, company-owned manufacturing facilities, we produce exceptional furnishings of consistently high quality with exquisite details for our hospitality clients. Our advanced logistics services always ensure punctual deliveries and further establishes LacquerCraft Hospitality as the industry's leading full-service casegoods provider.
We look forward to continued success and prosperity in the coming years with new and exciting hospitality projects.
Website of our hospitality division:
LacquerCraft Hospitality